As you already know, times are changing. Your parent's and grandparent's consumer habits are quite different from yours, and that's normal. Trends emerge and then disappear all the time, and COVID-19 doesn't help. 
In this article, we will look at where consumer behaviour is at and how to meet their needs. 
Let's first look at the characteristics of a standard 2020 consumer.
Consumer behavior is constantly changing, and that goes without saying in 2020.
If we think of the 21st century we think of the new millennium, new technologies, new mentalities, new means of communication etc…. 
But, how do these new developments get noticed at the consumer level? 
Consumers want to be aware
Nowadays, it is very important for a consumer to know exactly what he or she is consuming: product composition, origin, etc. The evidence :: there are many apps to analyze food or cosmetic products and thus influence consumers, and people are using them more and more. 
Consumers care about the environment
I don't know if you're one of them, but we're seeing more and more people who are concerned about the environment. In fact, according to delivery services, consumers favour a long but environmentally friendly delivery to a standard and fast delivery. Similarly, some of them are more likely to consume products with green packaging, despite a possible price increase. Consumers in 2020 are fighting for clean air and a green planet. 
Consumers care about their well-being
In a world where new technologies and their influence are an integral part of our daily lives, consumers must adapt their lifestyles. Not only does this allow the world to open up to new innovations, such as meeting the needs of people with disabilities of all kinds. But also, consumers are paying more attention to their mental well-being by implementing tools to combat stress, anxiety and insomnia. 
Consumers are looking for simplicity
Though the year is difficult due to complex health circumstances, consumers are making life less and less complicated. And there are many examples that confirm this idea. A first example is the emergence of itinerary applications that identify the best route between two points: consumers are looking for a flexible and personalized mode of transportation. A second example is the local contribution: consumers are less and less committed to big brands in favor of the local (they know where it comes from, it's more convenient, and it's in line with all the points seen above, i.e. being aware, respecting the environment, and caring for their well-being). A third example is the trend towards multi-functional homes: consumers are now looking to do all the things they used to do outside from home, i.e. exercise, work, or relax.
In other words, in 2020, consumers are looking for comfort and control. One of the reasons for this,, as you can imagine, is the pandemic that has been hitting us since December 2019: COVID-19.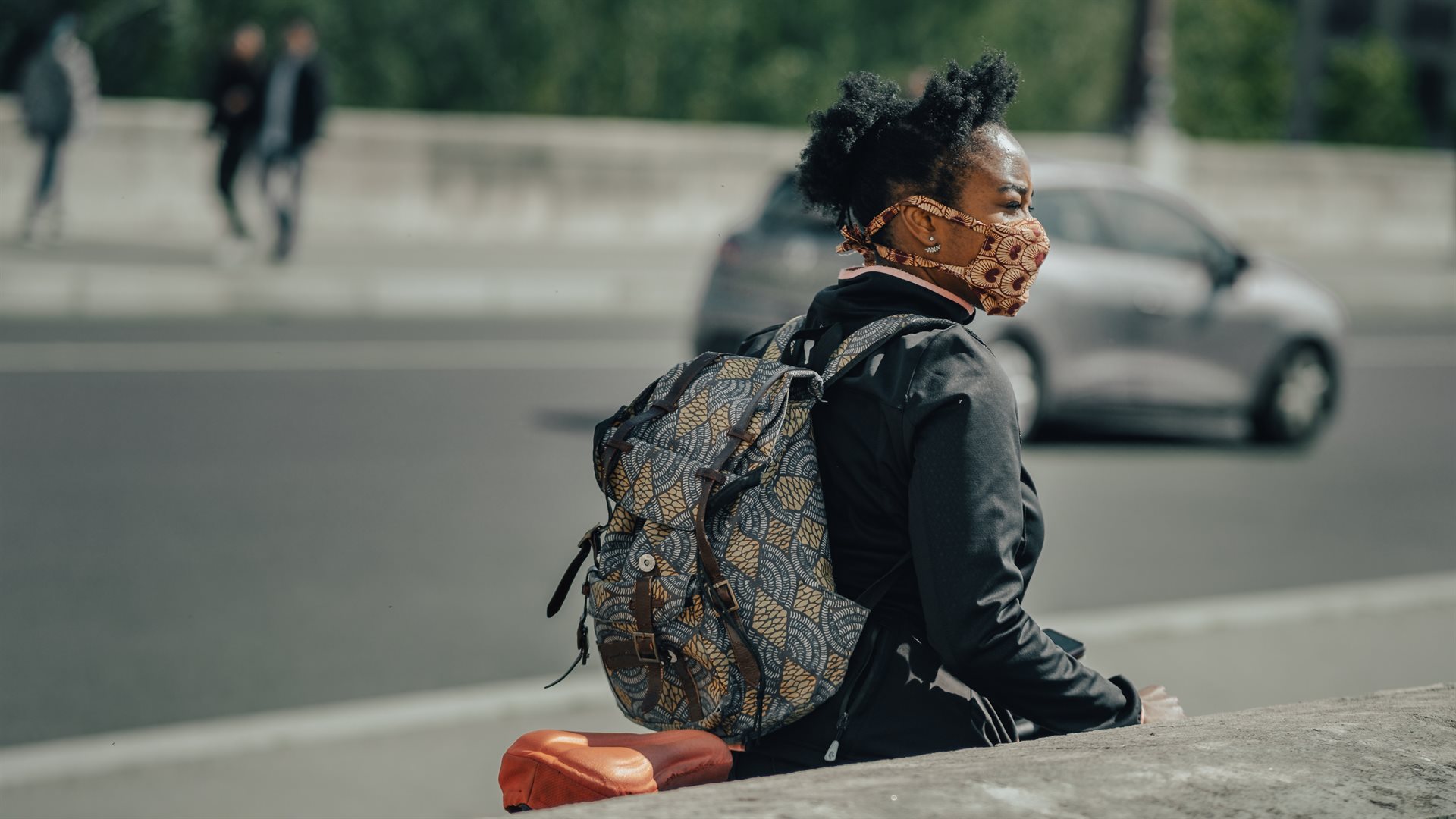 Source: Thomas de LUZE I Unsplash.
Consumer behaviour -Covid-19.
Have you noticed a change in your consumer behavior since the coronavirus? According to a study conducted on a sample of 25,000 consumers in 30 different markets (March 14-23, 2020), it would seem that, in general, consumers are living differently.
The study in question shows us these facts: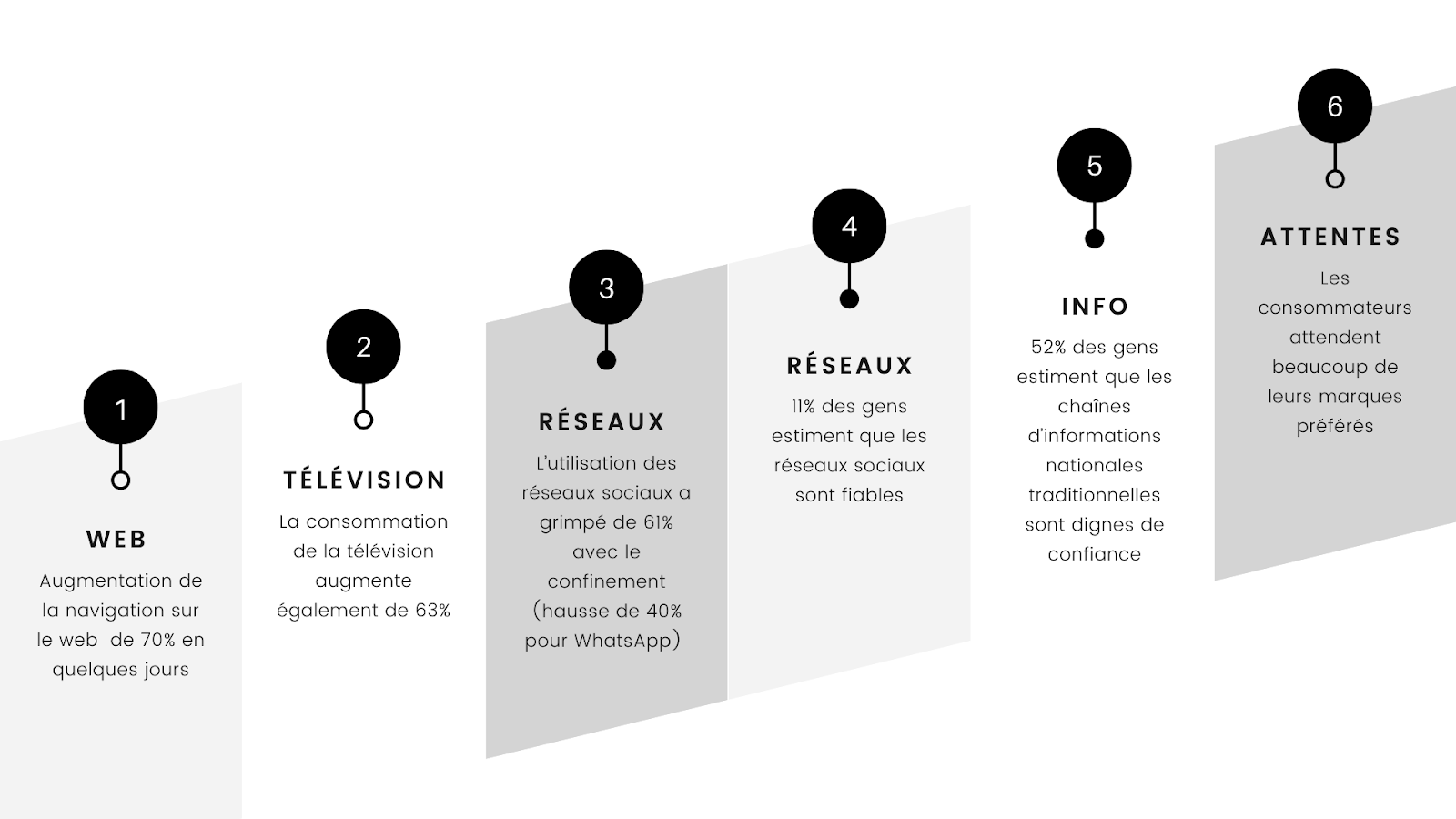 Complete study : https://www.kantar.com/inspiration/coronavirus/covid-19-barometer-consumer-attitudes-media-habits-and-expectations/
Consumers are more and more digitized, they are used to easily finding information, by going to the essential. Simultaneously, they choose a source of information that is reliable in their eyes, and most of them do not change it. When it comes to means of communication, many use social networks, especially WhatsApp. In addition, consumers increasingly want to buy products locally, to be closer to their community, and to promote simplicity. 
But how can we adapt to the changing needs of consumers? With a little time and investment, one of the best ways is to adapt your brading. 
Adapting to the needs of post-Covid-19 consumers.
The coronavirus pandemic is causing, as we have just seen, many changes at consumer level. How to react? As many people would, the TAPAT team advises you to review your brand strategy, especially via your website.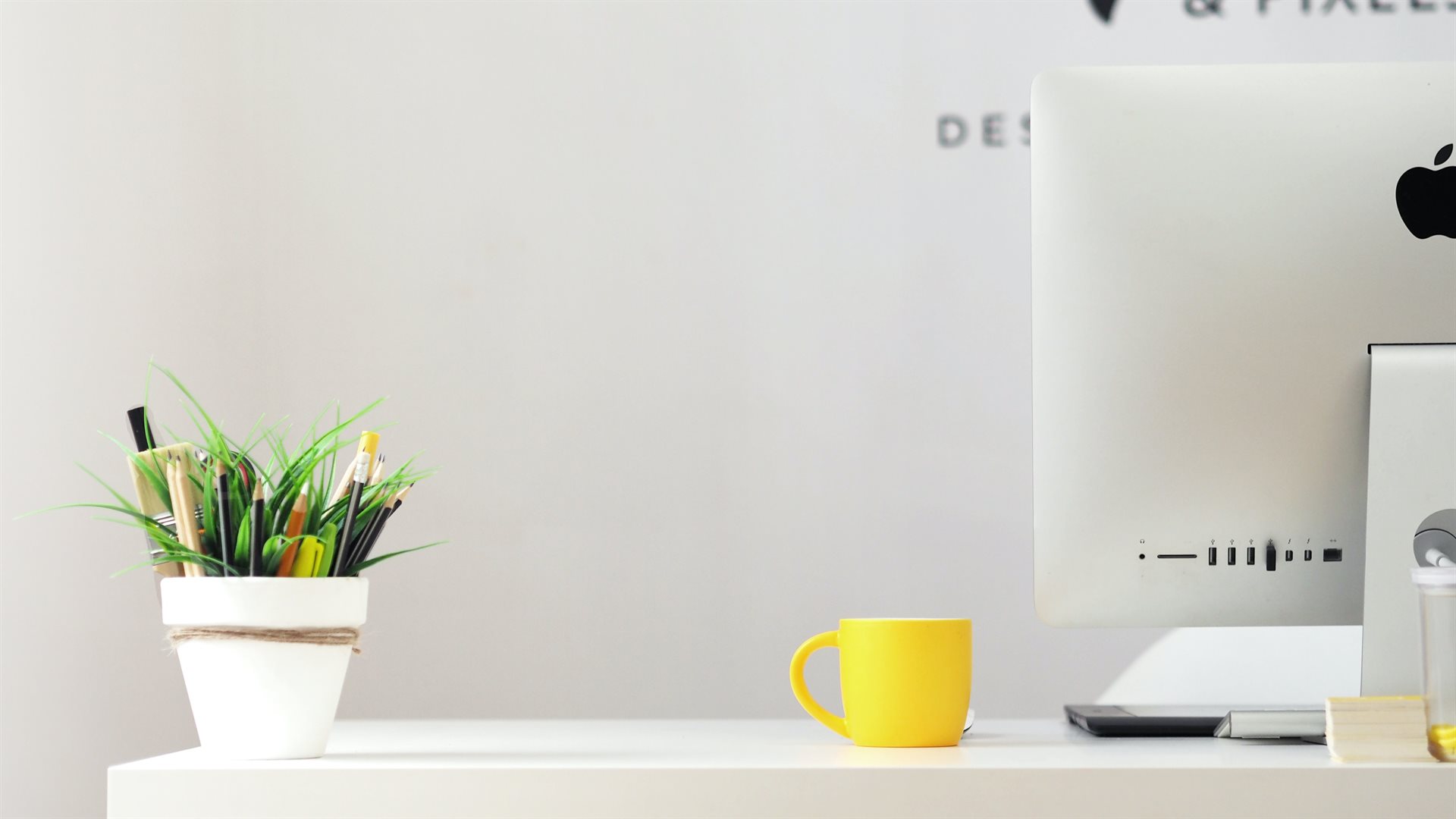 Source: Georgie Cobbs I Unsplash.
During the lockdown period (March 17 – May 11, 2020 in France), many companies had no choice but to close their doors, either because of lack of demand or because of health precautions for their employees. 
As a result, these companies' websites were one of the only ways of presenting their brand, and therefore the only way to reach prospects/customers. 
It is therefore very important to ensure that your website is relevant and effective in order to best convey the image of your brand. 
Creating a user-friendly website 
In a year when consumers want to be more aware, desire simplicity and are concerned about the planet and their well-being, offer them what they want: honesty, proximity and accessibility. 
A message that stands out
It's time to stand out. Chances are companies are talking about hope and optimism, which is of course for the best given the circumstances. But take this opportunity to differentiate yourself, use other terms, try another angle. Consumers will remember that your company has not taken the easiest path.
As you can see, the news is blowing up and every day is a rollercoaster, as are the minds of consumers. It is therefore necessary to constantly identify emerging themes that are likely to consolidate. This will allow you to constantly respond to your customers' needs, even concerns, with your relevant message. 
Place your values at the forefront
Think about what the mood of tomorrow's society will be like. What are the feelings of consumers in 2020? How can we feel close to them? How can we meet their needs? These questions are essential to adapting to the habits of today's consumers. They need to be reassured. 
Strengthen your ties with your community 
In a context of insecurity and questioning, this is the time to strengthen ties with your community. Once you have adapted your values and brought them to light, reassure them so that they have a sense of belonging within a sustainable community. 
Conclusion.
In conclusion, the post-pandemic world will inevitably change, and businesses will have to adapt. To do so, they can already rethink their branding, maybe even through a communications agency that will make your ideas a reality.