What a year ! – TAPAT
What we can be sure of is that the year 2020 will remain engraved in the history books for quite a while. And that goes for TAPAT as well. 
Let's take a look at this year's highlights. 
At TAPAT we started the year 2020 the same way we finished 2019, in a coworking space. However, faced with the pandemic and the first confinement, we were forced to leave the premises and work from home – as most of you certainly had to do as well. That is the moment we decided to become a 100% decentralized agency. (You can read the article on this subject here). 
To continue our development, TAPAT made the decision to expand the team by welcoming Camille (myself
) as a marketing and sales co-op student. And so, the three of us experienced the second confinement together. But it was also the three of us who created this blog together which allows us to share our passions and news with you. 

2020 was therefore a year of change for us. And that goes without saying in figures. We welcomed a new member to the team. We also signed with a new business partner. We had the opportunity to work with a total of 17 clients throughout the year, including 8 new ones. This allowed us to work on over 25 projects, each one as unique as the last (branding, creating or redesigning and developing websites, designing UX and UI, and many other projects that you can find in our customer stories and on our social media – Facebook – Instagram – LinkedIn). 
All of this was possible thanks to our culture, teamwork, more or less 1275 cups of coffee, but also and especially thanks to you!
Although this year has been eventful for TAPAT, it has been even more so on a global level. 
What a year ! – WORLD
The year 2020 will certainly be remembered by the whole world for years to come.
From the fires in Australia that finally got under control, to the Beirut explosion, without of course forgetting the Black Lives Matter movement, the various attacks in France, and the US elections – and do we even need to mention COVID-19 and the confinements at this point? 
And these are only a few of the many things that went on in 2020 that we all faced together.
Without going into any more detail, I think it's safe to say that it's been a tough year for everyone. We've had to face challenges, learn, adapt and lean one one another.
As crazy as this last year has been, we're grateful that we've had wonderful and empathetic colleagues, partners and clients who are all willing to come together to find the best solutions despite the circumstances.
Thank you.
To conclude, this last year was marked by countless events – whether for Tapat, France or the world. So here's to leaving 2020 behind and moving into a promising new year together!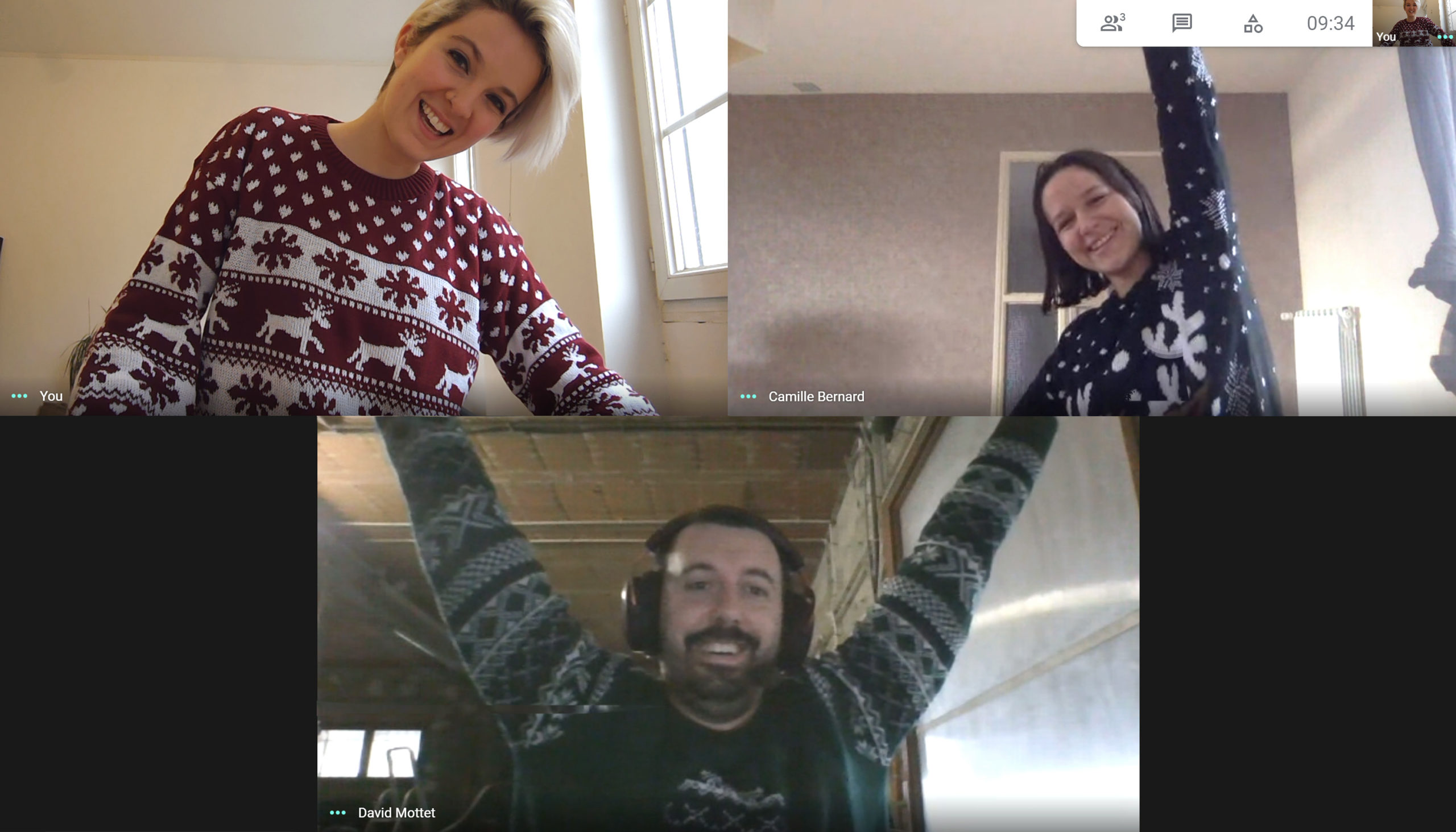 See you all next year !