Introduction 
We can see that more and more companies are going digital by creating a website. We can also see that some web trends emerge and others fade. Therefore, to respond to these movements and anticipate the competition, it can be relevant to redesign one's website. But how do we do that when a site is already established and functional? In this article, we will explain it all in just 6 steps: 
Summary
1. Auditing your website and more generally, your company
A website redesign is an important project that requires preliminary work. Indeed, even before knowing what you want for your website, you must perform an audit of the existing site as well as of your company in a more broad sense.
Therefore, the audit of your website must go through a navigation audit (1), a conversion audit (2), an SEO audit (3) and a technical audit (4) and will allow you to answer the following questions:
Is your website ergonomic and accessible?

Does your website allow you to reach your conversion goals?

Is your website well referenced and uses the targeted keywords?

Is your website responsive to different devices and have an optimized load time?
As for the audit of your company, this will allow you to take a look at your strategy and determine the company's internal strengths and weaknesses.
By doing this step, you will have a better idea of what to provide during your website redesign, based on your overall business strategy.
2. Benchmarking the competition & market
In 2016 in France, 68% of companies with more than 10 people had a website (according to INSEE). I'll let you imagine what it is 5 years later, between digitalization and confinement.
Therefore, before starting any redesign, you must first carry out a benchmark of your competitors and the market in general in order to analyze what has been done but also and especially what works.
A benchmark represents a marketing technique based on performance observation in order to optimize your strategy. More concretely, it consists of comparing and analyzing competitors (including other sectors of activity as long as they bring relevant elements), to draw inspiration from them. The main goal is to improve the competitiveness and productivity of a company.
In this case, you can carry out a benchmark with regard to the companies in your sector of activity (1), but also and especially carry out a benchmark with regard to companies of your size (2). Indeed, the first one (1) will help you to identify what your prospects expect according to your field, and the second one (2) will allow you to deploy a website redesign while taking into consideration your size and financial resources.
3. Drafting the specifications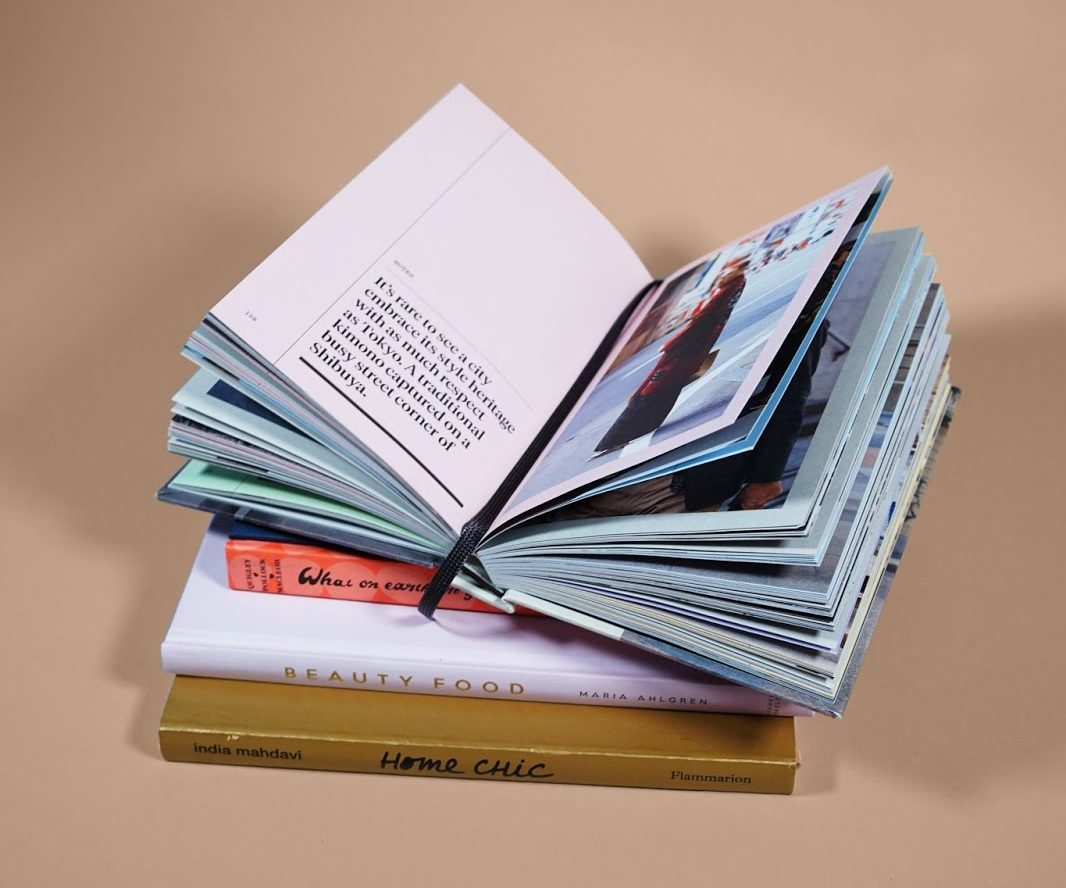 You now have all the keys in hand to know what you want in your website, and why you want it. You know what didn't work in your current site, and you know what is done in your market. You can now write up your specifications. 
A specification is a document that serves as a contractual link to frame a project. Used for all types of projects, it describes the entire project, down to the smallest detail. Thus, you can express your expectations and wishes, so that the provider can have a precise idea of the latter and carry it out without any hitches. It is therefore an essential part of this project (also called "CDC", or "Cahiers Des Charges", in French). 
For a website redesign, your specifications can for example contain matters related to the presentation of the company, your objectives, the expected deliverables (the elements to be produced, the structure of the existing site, the detailed structure of the desired site, the production schedule), as well as the selection criteria that will help you choose your provider.
4. Creating the content
You already know exactly what you want for your future website, and you have chosen your provider. The page structure of the site is ready and it must now be designed and developed. Therefore, the last thing to do before this is creating the content for your website. 
Indeed, creating the content is a crucial step in a website redesign. First of all, it determines the engagement of your visitors: if the content is well written and enjoyable – the visitors stay. Secondly, it determines the position of your website in search engines: if the SEO is worked on – the website appears in the first results of search engines for relevant keywords. Finally, it will lead visitors into your world and immerse them in your company culture – your website is your own. 
Therefore, you must do everything possible to offer personalized content, which resembles you. Texts, photos (team, workplace, product, service), videos, etc. are essential elements for the redesign of your website. 
5. Designing and developing the website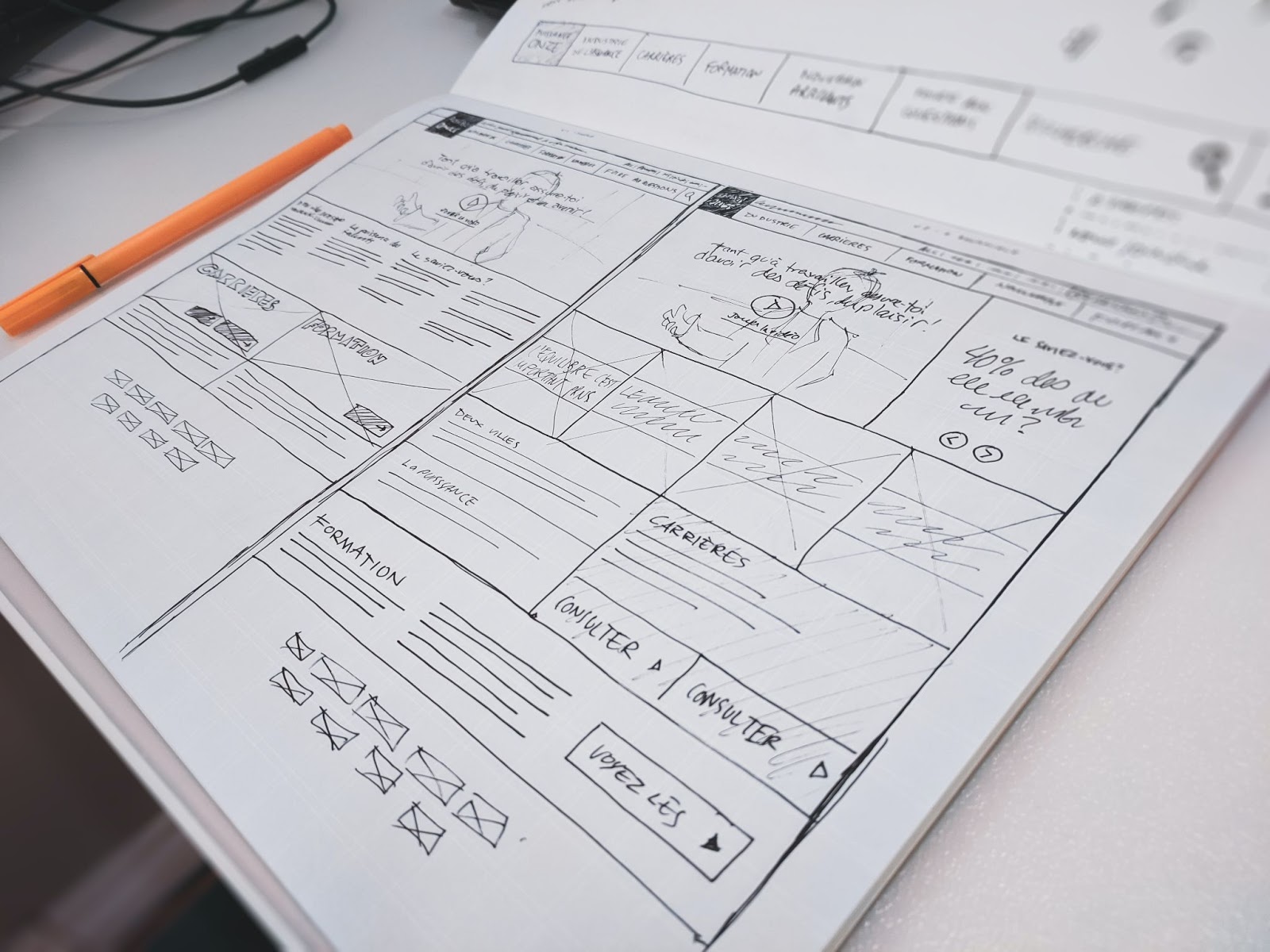 Now, you have provided the specifications to your provider and you have created the content that must be included. Now it is up to the web designer. Indeed, it is now necessary to create the mock-ups by making sure to respect the brand guide for your visual identity, by creating simple and intuitive ergonomics for the user, and by designing a responsive website. Learn more about a good user experience and user interface here.
Once the website design is done and validated, it is now up to the developer to take over. It's necessary to choose if the website will be developed with or without a CMS (Content Management System – WordPress or Prestashop for example), and to integrate the mock-ups by transforming these designs into functional web pages interpretable by all types of browsers. Next the previously created content will have to be integrated. And then the entire site will need to be tested before it goes live. The testing stage is crucial to ensure that all the site's features and pages work properly. Once everything has been tested and validated, it is finally time to put the website online!
6. Continuously analysing and improving the results
You now have a renewed and functional website. You have done everything possible to structure it in the best possible way, and you have used the best possible service provider for its creation (us of course ;-)). However, you still need to analyse your performance on an ongoing basis. 
Indeed, this step will allow you to analyse your previously set goals, and be able to review them if necessary. For example, if your initial objective was to increase your conversion rate, you can compare your sales with your old website; if your objective was to make your website more user-friendly, you can analyse the bounce rate and the path your users take on it; and so on. 
CONCLUSION
To conclude, the redesign of a website is not an easy task but it is usually worth it. Indeed, by better understanding your visitors and by offering them a responsive website adapted to their needs, you put all odds on your side to seduce your visitors and reach all your goals. 
Have a website redesign project? Let's talk about it!