INTRODUCTION
If you are hesitating to take the plunge and create your own website, this article explains in eight points why you should do so. In a context where digitalization is constantly increasing and consumer habits are changing, a website will allow you to achieve your goals. 
Summary : 
Increase your visibility 
A study shows that 90% of French people are Internet users and spend an average of 2h12 per day online. I'll let you imagine the number of people who can therefore find your website. 
Today's consumers are used to searching, comparing and deciding online. It is therefore the ideal place to present your products and services to them, as well as to allow them to get in touch with your company. 
You can simultaneously create a Google My Business page in order to be well referenced on Google, and thus control what appears about you in the search results. This tool will also allow you to update information about your company, so that users are aware of any changes. 
In other words, having your own website allows you to be present 24/7 in the very place where your customers are spending more and more time. 
Reach more prospects 
Therefore, the simple fact of being present on a search engine will allow you to reach more and more people. Indeed, any individual can fall upon on your website and consult your offers, whether they come from Toulouse or Strasbourg. So you are no longer limited to your usual region and can reach more targets.
Moreover, having a website will facilitate your advertising and marketing. By designing a marketing strategy around your website and social media, you have a good chance of considerably increasing your community, and thus your number of potential customers.
Finally, you will be able to analyze all this information with statistical tools, and therefore identify new potential markets (see point 6). You will then be one step ahead of the competition and can develop new strategies. 
Gain in notoriety 
56% of Internet users do not trust a company without a website. 
If you develop a good website, with the right content, and you keep it up to date, everything is there to gain notoriety. Indeed, a well built and well written website appears at the top of the search engine results, so users will come across your company when searching for terms related to your business. 
This work is far from easy, but it is essential to have a good place in your market. You can use SEO (Search Engine Optimization) and SEA (Search Engine Advertising) techniques. 
Moreover, the creation of a website will allow you to fully represent your structure in the eyes of consumers: who you are, what your story is, what you offer, etc. Thus, they will be able to know you better and at gain a feeling of belonging to a community.
Be more available 
One of the great advantages of having a website is that it is available 24/7. So, whether you are closed, on vacation or just off duty, your customers will still have access to a lot of information about you in just a few clicks. 
In the same way, it is very likely that your customers are busy while you are on duty. Therefore, they will be able to do their research on your website at the end of their working day, during their break hours or even on holidays. You can also set up chatbots or robots that can answer specific queries in your absence. 
However, don't forget to specify your opening hours, phone number or email address, so that customers can reach you whenever they want. 
In short, the Web is accessible at all times, at all places, and to all people. Your customers are able to collect information about you whenever they want, and you control what they see. 
Save time 
As previously explained, you have the possibility to develop custom chatbots or FAQ (Frequently Asked Questions) on your website. This approach is certainly less natural than a phone call, but it will allow you to save time considerably. Indeed, the questions that customers have are often the same and the answers can most of the time be expressed on your website.
Thus, the prospects will be able to have an idea of: 
What is the delivery time? 

Are there any products left in stock? 

What are the customer reviews? 

What are the opening hours?

How long does it take to complete the service?

How can I get a quote?

What are the different formulas proposed?

How can I contact the company?

Etc. (depending on your sector and your services)
Communicate with your customers 
Each company evolves: its offer changes, it creates new products, new services, it sets up promotional campaigns, and so on. In order to communicate all these evolutions to your customers, you can simply update your website. This way, all the news, updates or offer changes can be easily transmitted to your customers. 
Have you ever heard that content is king? Well, with SEO, this saying applies perfectly. Indeed, the more precise the content you share, the more likely you are to appear in search engine results. 
Take advantage of this and be creative!
Know your customers 
If you've read our article on personas, you've probably realized the effectiveness of making one or more. Having a website will allow you to orient your persona(s) by using many tools. 
Indeed, with the help of statistical tools or online surveys, you will know more about your types of customers. This way, you will have a better idea of what they like best, what they don't like, where they are located, and how they behave.
After this analysis, you will be able to revise your product/service offers or your marketing and sales strategy based on concrete data. 
In addition, you can allow customers to give feedback on your company. This initiative will not only allow prospects to know more about you, but will also help you to refine your personas' profiles and make decisions accordingly.
PS: the tools that we think are the most practical are:
Google Analytics: already used by more than 10 million websites, this free service for analyzing the audience of a website is very useful to know more about your customers,
Google Search Console: in addition to Google Analytics, this tool allows you to know the ranking of your website on the Google search engine, and thus to optimize its SEO.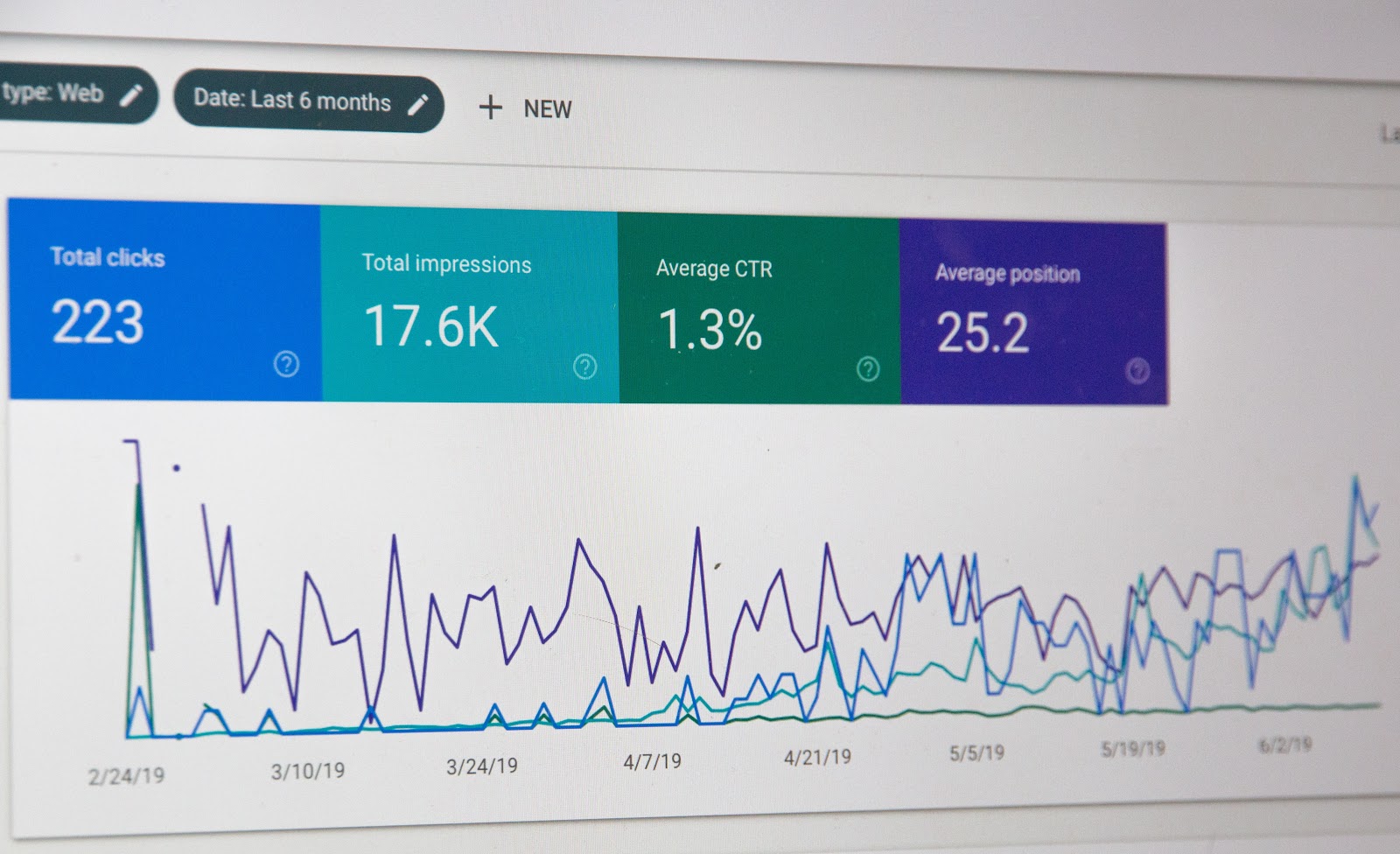 (Photo of Google Search Console)
Invest instead of spend 
You don't dare take the plunge for fear of financial loss? Just do it. 
If only in the short term, you'll quickly realize that the expenses of printing ads etc. are reduced and your customer service will improve. You will also benefit from increased awareness, increased leads, etc. 
From an accounting point of view, a website's  amortization is done on average over a period of 3 to 5 years. Therefore, don't hesitate to talk about it to your accountant or simply to others around you to evaluate their experience.
CONCLUSION
To conclude, creating a website will allow you to gain visibility, availability and notoriety. It will be a time saver and will allow you to reach new people, to keep your information up to date, to know your customers perfectly and to invest usefully. 
If you have any questions about this subject, do not hesitate to contact us right here!